Grout Prism is now available as a unique specimen type. This enables ForneyVault testing and reporting according to ASTM C1019.
WHY IT'S IMPORTANT
Grout Prism is a unique specimen type that differs from a cube, cylinder, or block. Utilizing the Grout Prism specimen type allows you to test and report upon this specimen type accurately and provides an intuitive user experience in ForneyTools and the HMI - all according to ASTM C1019, "Standard Test Method for Sampling and Testing Grout for Masonry."
This enhancement does not require you to change existing cube specimens that you have configured for masonry grout prism tests.
HOW IT WORKS
HMI
Grout Prism capability must also be enabled on the HMI. Please contact Forney support to have Grout Prism enabled on your HMI. When enabled at the HMI and created in ForneyVault, performing the tests is as easy as any other test.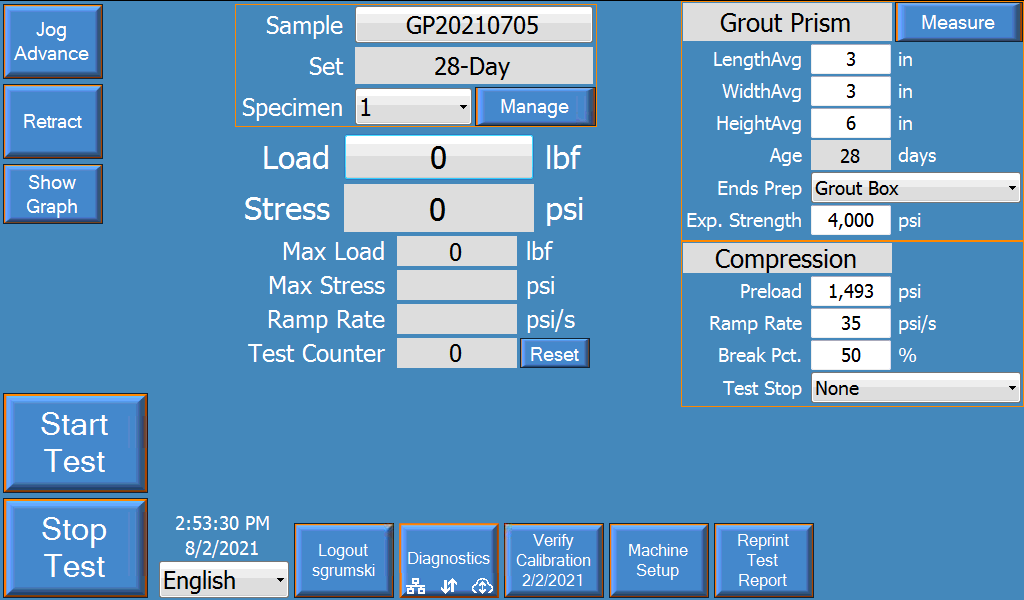 ForneyTools
For instructions on using the Grout Prism specimen type in ForneyTools, please refer to the Grout Prism knowledgebase article.