ForneyTools® Reporting Workflow now includes a Date filter in the Reports Generator screen, which allows you to quickly identify your samples by filtering on the dates for Sample, Receive, or Test.
How to Use Report Generator Date Filter
This feature is available for customers who are enabled for Reporting Workflow.
If you prefer to create reports based on dates, the report date filter will allow you to work directly from the Generator screen vs. searching for samples through the Project screen hierarchy.
Steps to use the date filter:
Navigate to the Reports->Generator.
Choose your Date filter type: Sample, Receive, Test
Select your date range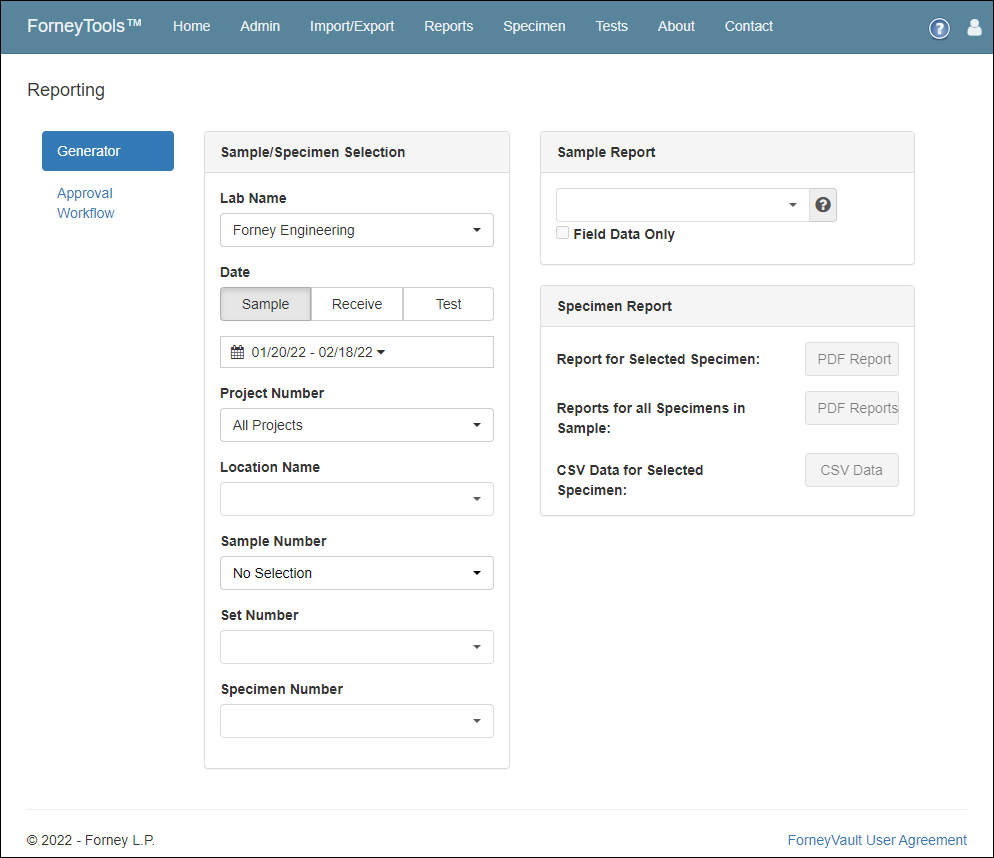 ---
Note:
If you do not currently use Reporting Workflow, but would like to be enabled, please refer to the Reporting Workflow knowledge base article for details on how it works and how to enroll.