Now you can get a quick glance at the test status of sample sets and individual specimens.
WHY IT'S IMPORTANT
With just a quick glance, you can now see the test status of samples and specimens without clicking through multiple screens.
HOW IT WORKS
This image shows four samples on the Sample Index page. The first sample shows "Complete" under the "28-Day Status" column. This indicates that all of the specimens in the 28-day test have been tested. This is not an indication of good breaks though, only that they have been tested.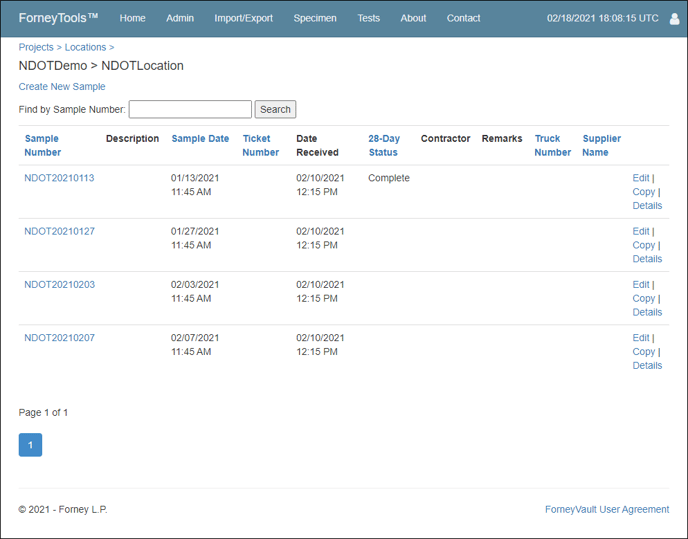 This second image shows the Set Index page for the sample marked complete in the image reference above. This is simply the number of specimens tested over the total number of specimens in each set - a great quick reference.