ForneyTools Report Generator now enables users to create sample reports containing field-specific data.
WHY IT'S IMPORTANT
Field data is unique and can include dozens of data elements that are not ordinally required for sample reports. The Field Data Sample Report provides a basic set of field specific data elements for customers who are working on field projects.
HOW IT WORKS
Navigate to the ForneyTools Report Generator page from the main menu Reports->Generator option.

First, you should select values for the project/sample of interest. In the Sample Report section in the top right, you must select the "Field Data Only" checkbox. You may then choose "Create Report for Approval," which saves reports to ForneyVault for workflow, or "Download Report Now" to immediately create and download the PDF to your browser.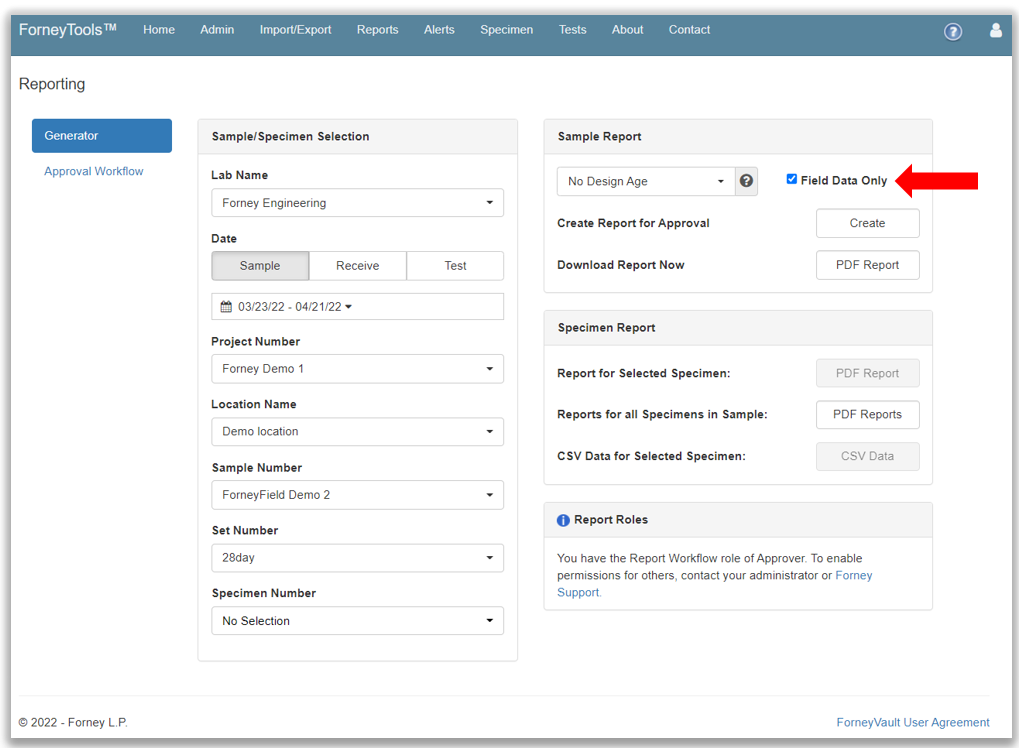 The Concrete Sample Test Report contains the following field-specific data elements, all of which you can capture using the ForneyField mobile app or ForneyTools: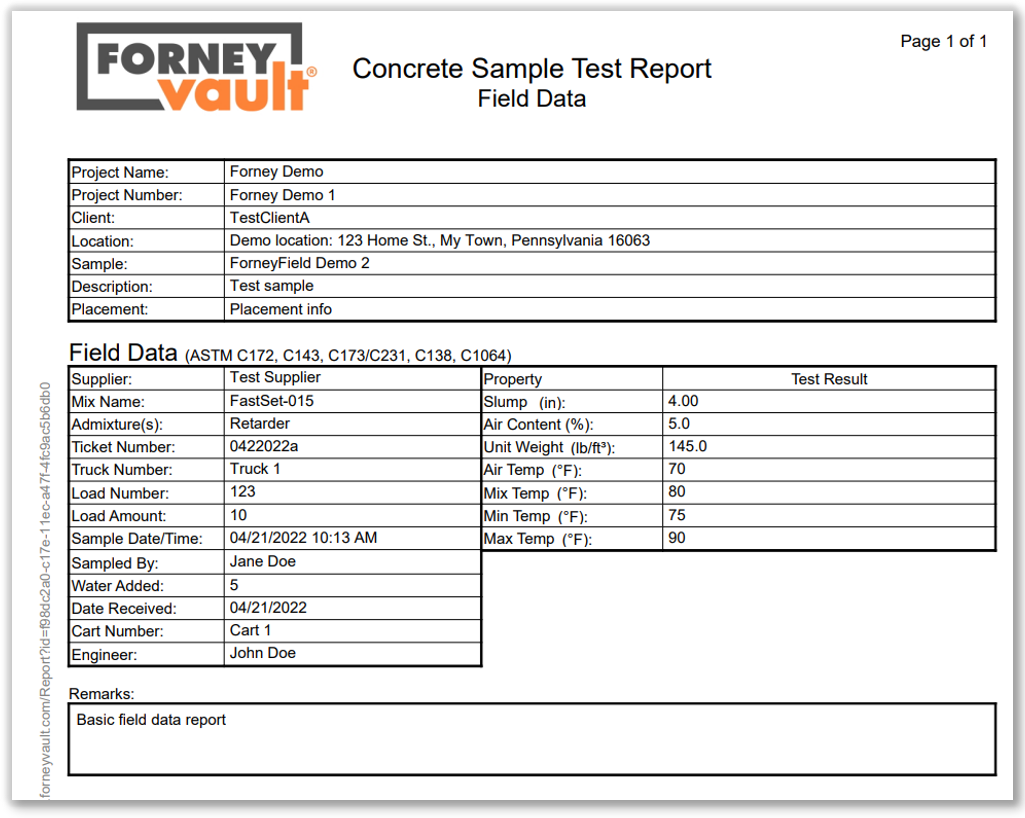 ---
Related Information: